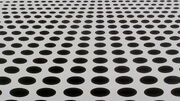 The sea one of the endless number of holes located in a unknown cave at 
Foothills of the Headlands
Storyline
Edit
Here, Jeremy is kidnapped by one of the Blue Meanies patrolling the outskirts of Pepperland. Ringo thoroughly investigates one of the endless number of holes and puts it into his pocket. While searching for Jeremy, Ringo jumps onto a green hole  from here, the group arrives in Pepperland, followed by Old Fred and the Submarine.
In Editor's Cut
Edit
Write the second section of your article here. Don't forget to add a category, to help people find the article.
Ad blocker interference detected!
Wikia is a free-to-use site that makes money from advertising. We have a modified experience for viewers using ad blockers

Wikia is not accessible if you've made further modifications. Remove the custom ad blocker rule(s) and the page will load as expected.